Uropi Nove 29* Uropi Nove 29* Uropi Nove 29*

★ ★ ★
Cini provorde - Proverbes chinois - Chinese proverbs
★ ★ ★
U man dez u luʒ, is sunte redèz ja wim u verid
Un homme dit un mensonge, et cent le répètent comme étant la vérité

A man tells a lie, and a hundred repeat it as a truth
★
Krobe se nar in tale stas
Les corbeaux sont noirs en tous lieux.
Crows are black everywhere
★
Ling se wim u skerpi kotèl: je moz tudo ane lijo glod
La langue est comme un couteau bien aiguisé, elle peut tuer sans faire couler le sang
The tongue is like a sharp knife, it can kill without spilling blood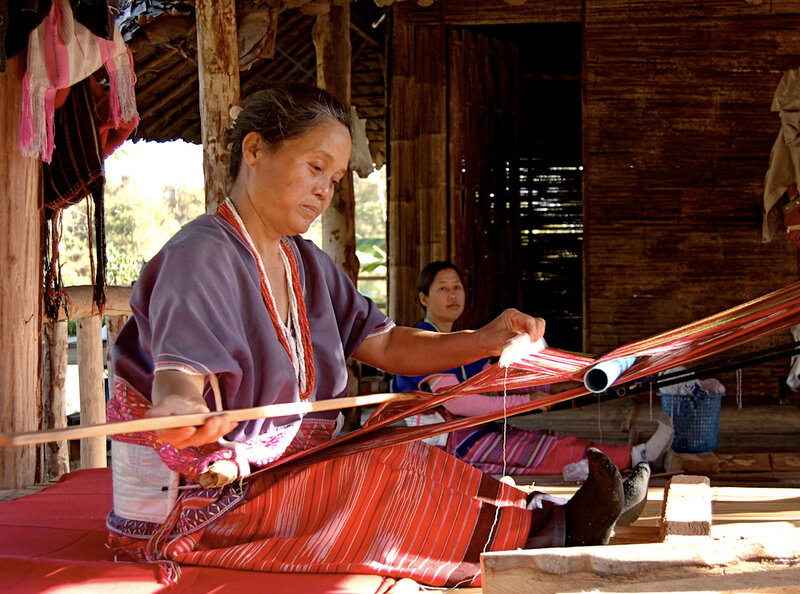 ★ ★ ★
In di tem wan de Franci debàt ov nasioni identid se vekan in eki kirke de seni demone nomen Ksenofobij id rasisma, je semì mo bun pomeno wa eke menore av dezen ov de vari nivle identide o, wim de Franci filosofor Michel Serres dezì: de vari potenade we, tale sam, form ni identid.
★
Identid, altenad id solidarid
★ ★
A Denis de Rougemont, A Edgard Morin, A Jacques Généreux
Tu se tu som

Tu s'ne i,

I s'ne tu.
Pur i nud ta ,

Id tu nud ma,
Nu nud unaltem.
"I kop mo", "je prij mo", "mi vag, mi has, mi maʒa, mi idea…". In ni sosiad, ni konsumi, komerki, kopivendi sosiad, bazen su individen, un or solem ov "i": "i men, i vol, i gus…", "skuc ma, glad ma, incèp ma, dez mo…", "ma, mo, mi…"
Un oblàs solem ekwa insani: "I" solen mak nun sosiad; un nud bemìn u "tu", altenad, da se de kozàv ov altenad, po mako de mikies od tale sosiade: u par. Od de par ve geno kide: "he" id "ce" id sim "nu", de famìl we se de pri solidarid: koparten resurse, de krati eldan de flabi, id sim pro… U sosiad se ne u kosamad "I"s, u kosamad apsolen individenis solem interesen ov sia som.
Jacques Généreux dez no in hi bib "La dissociété" te je ste du tipe totalitarismu wen nu doʒ apìto: in de pri, sosiad se tal[1] id individen se nit; di se wa uspasì in USSR id komunisti regime. In de duj totalitarisma, individen se tal id sosiad se nit: di se wa usvèn in kapitalisti (o ultraliberal) regime, in wen tale forme solidaridi - inizan ki publiki servìze - vid distruen. Po ha de solen sluz se findo de regi eglivèz intra sosiad id individen, in un vord solidarid.
Denis de Rougemont avì dezen in "L'avenir, c'est notre affaire" te individen, solen, apsolen se nit. De mita Robinson Crusoe se de grenes luʒ evim skriven in literatùr: un moz ne ʒivo solen su u vusti isel, odaltia oʒe Robinson avì hi Wendia. Wim individen i se nit, i esìst in id pa de glad alteni: de alten glad ma, id i esìst, i vid u persòn. Di dut na a prago de kest identidi. Ka se ni identid ? Ka se identid?
Po Edgard Morin (Penser l'Europe) eni identid se u moli-identid. Di se wa averì os novem u fori Pri Ministor de Franci republiki: te eni identid se plurali. Nu av prim de personi identid: "i se i som". Nu moz prago no ka posuntad ni identidi se verim personi. Se nu ne de sum ni usperijis ki altene ? Ni liamis, ni framadis, ni kogonadis, ni kovarkis ? Ni genori opdutadi, id ni famili històri ? Id oʒe is nu kospèk de identid u novigenen bebi, se je ne de sum de genus tradaven ho pa hi genore ? Un viz te, dod inìz, identid se koparten ki altene.
Ba ruvenem a ni moli-identid. Pos ni personi identid, nu av u famili identid (koruvokan a ni famili nom), nu av u liami identid in de par formen ki de persòn wen nu liam. Nu av os u varki identid wen nu kopàrt ki kolege, u "pastemi" identid is nu se siklore, tenisore o futbalore, kinu, arti, o muziki gusore. Di identid moz so religios is un se Juv o Muslìm, Kristan o Budìst, i.s.p… De potenad a eni grup dav un identid. Nu av u lokal identid: viki, poli o regioni. Eki regione av krati, nerim "nasioni" identide, wim Bretania, Korsia in Francia, Baskilànd id Katalania in Espania, Kimra id Skotia in Gren Britia, Sicilia in Italia, Kebèk in Kanada… In alten vorde, identid sin koparto ki altene felade, aktivide, ideas, i.s.p…
U krati identid se nasioni identid par nu kopàrt u komùn linga, u komùn kultùr id u komùn històr. Di se partikulim veri subetàl in Francia po histori parsade. For de Franci revolusiòn, de raina sì u kosamad provinsis, de majsan od wen vokì oʒe ne Franci. De Franci nasioni felad genì ki de revolusiòn id vidì samàj krati te dod inìz "de patria sì in perij". De Franci nasiòn genì in de kamb gon uslandi invadore: je sat liso de vorde Marsejezi po incepo ja.
Pur, gonim a wa mole liente men, identid stop ne zi. Nu av os un Europan identid: nu kopàrt ʒe mole zoce ki alten Europane: u komùn kulturi erdad, u komùn civilizad, u komùn històr - oʒe is je stì mole were[2] intra unaltem, je stì os subetàl komerki id kulturi kometade, kometade ideus, bibis, artistis, prinsus, i.s.p… Je sat ʒivo u poj in Azia o Afrika po inkozavo te vu se nemaj Franci, Engli, Doski o Itali, ba vu vid u "tubab" da se un Europan.
Je ste os u moldi identitad. Ki tale politane moldi nu kopàrt de som humanad: nu se tale humane. Be di punt, je sem mo vezi deto u disemid intra karitad id solidarid. Karitad sin te u "subesan" spes kovòl a davo u poj a un "udesan" spes, ba lu staj subetàl du disemi spese; karitad se davo panikrite a ovle in vima. Solidarid sin glado de alten in oje id incepo te nu kopàrt de som humanad: eldan ta, i eld ma som.
Ba nu moz ito jok maj dal: je ste un identid intra ʒivi sane, wen nu kopàrt ki beste id natùr: je sat te mi kat glad ma in oje pote i incèp te nu obe potèn a de som ʒivan spes id te he se fami. De inkozavad di komùn identidi ki beste id natùr av talvos sen de filosofij Amerikan Indianis po wen human se solem u part ni matu Ter. Di komùn identid we det na incepo te nu kopàrt de som ʒiv ve pomozo no savo de planet, o altem distruo ja.
---
[1] Notem te de vord totalitarisma ven od "tal": Latini totaliter = talim, intalim
[2] Je stì ne solem were intra nasione, je stì os intra-Europan civil were. Pos de religios Reformad dessesi suntjàri, je stì Europan lande we sì klarim katoliki wim Espania, o protestan wim Englia o Nizilande, ba altene we sì in u sad civil weri wim Francia id os Doskia ki de Wer Trides Jaris. Un moz ne dezo te di religios were se Franci històr, lu se klarim Europan històr.
★ ★ ★
★ ★ ★
Dans cette période où le débat sur l'identité nationale en France réveille dans certain milieux les vieux démons de la xénophobie et du racisme, il me semble bon de rappeler ce qu'ont dit quelques penseurs sur les différents niveaux d'identité ou, selon le philosophe français Michel Serres, les différentes appartenances qui forment ensemble notre identité.
★
Identité, altérité et solidarité
A Denis de Rougemont, A Edgard Morin, A Jacques Généreux
Tu est toi-même

Tu n'es pas moi,

je ne suis pas toi.
Pourtant j'ai besoin de toi,

Tu as besoin de moi,
Nous avons besoin l'un de l'autre.
"Je m'achète…, ça me plaît, ma voiture, ma femme, mon idée…" Dans notre société de consommation, de commerce, où tout s'achète et tout se vend, société qui repose sur l'individu, on n'entend plus que "je": "je pense, je veux, j'aime…", "écoute-moi, regarde-moi, comprends-moi, dis-moi…", "me, moi, mon, ma, mes…"
On oublie simplement quelque chose d'essentiel: le "je" tout seul ne forme aucune société, il faut au moins un "tu", l'altérité, c'est à dire la conscience de l'altérité, pour former la plus petite de toutes les sociétés: le couple. Le couple engendre des enfants: "il" et "elle" et donc le "nous", la famille qui est la première des solidarités: ressources partagées, le fort aidant le faible, etc… Une société n'est pas un ramassis de "je", un ensemble d'individus isolés qui ne s'intéressent qu'à eux-mêmes.
Jacques Généreux affirme dans son livre La dissociété qu'il existe deux types de totalitarisme qu'il faut éviter: dans le premier la société est tout[1], l'individu n'est rien; c'est ce qu'il advint en URSS et dans les autres régimes communistes. Dans le second totalitarisme, l'individu est tout et la société n'est rien: c'est ce qu'on observe dans les régimes capitalistes ultralibéraux, où toutes les formes de solidarité, à commencer par les services publics, sont vouées à la destruction. Pour Jacques Généreux, la solution est de trouver le juste équilibre entre société et individu, qui repose sur la solidarité.
Denis de Rougemont avait dit dans L'avenir, c'est notre affaire, que l'individu seul et isolé n'est rien. Le mythe de Robinson Crusoe est le plus grand mensonge jamais écrit dans la littérature: on ne peut vivre seul sur une île déserte, d'ailleurs Robinson lui-même avait son Vendredi. Comme individu je ne suis rien, je n'existe que dans et par le regard de l'autre: l'autre me regarde et j'existe, je deviens une personne. Ceci nous amène à poser la question de l'identité. Quelle est notre identité ? Qu'est-ce que l'identité ?
Pour Edgard Morin (Penser l'Europe) toute identité est une pluri-identité. C'est ce qu'affirmait encore récemment un ex premier ministre de la République Française[2]: toute identité est plurielle. Nous avons tout d'abord notre identité personnelle "je suis moi-même". Nous pouvons d'ailleurs nous demander quel pourcentage de notre identité est véritablement personnel. Ne sommes nous pas la somme de nos expériences avec les autres ? De nos amours, de nos amitiés, de nos rencontres, de nos relations au travail ? De l'éducation de nos parents, de notre histoire familiale ? Et même lorsque l'on considère l'identité d'un nouveau-né, n'est-elle pas aussi la somme des gènes que lui ont transmis ses parents ? On voit bien que, dès le départ, l'identité est partagée avec les autres.
Mais revenons à notre pluri-identité. Après notre identité personnelle, nous avons une identité familiale (qui correspond à notre nom de famille), nous avons une identité amoureuse dans le couple que nous formons avec la personne que nous aimons. Nous avons également une identité professionnelle que nous partageons avec nos collègues, une identité "récréative" si nous sommes cyclistes, joueurs de tennis ou de football, amateurs d'art, de musique ou de cinéma. Cette identité peut être aussi religieuse si l'on est juif ou musulman, chrétien ou bouddhiste, etc… L'appartenance à un groupe nous confère une identité. Nous avons une identité locale, villageoise, urbaine ou régionale. Certaines régions ont de fortes identités, quasi-"nationales", comme c'est le cas pour la Bretagne et la Corse, par exemple en France, le Pays Basque et la Catalogne en Espagne, l'Écosse et le Pays de Galles en Grande Bretagne, la Sicile en Italie, le Québec au Canada… En d'autres termes, l'identité signifie partager avec les autres des sentiments, des activités, des idées, etc…
Une identité très forte, c'est l'identité nationale, parce que nous partageons une langue, une culture et une histoire communes. Ceci est particulièrement vrai en France pour des raisons historiques. Avant la révolution française, le royaume était un ensemble de provinces dans la plupart desquelles on ne parlait pas le français. Le sentiment national français est né avec la révolution, devenant d'autant plus fort que, depuis le début "la patrie était en danger". La nation française est née dans le combat contre l'envahisseur étranger: il suffit de lire les paroles de la Marseillaise pour s'en rendre compte.
Cependant, contrairement à ce que croient beaucoup de personnes, l'identité ne s'arrête pas là. Nous avons aussi une identité européenne, nous partageons beaucoup de choses avec les autres Européens: un héritage culturel commun, une même civilisation, une histoire commune - même s'il y a eu de nombreuses guerres entre nous, il y a eu aussi, et surtout des échanges commerciaux et culturels, des échanges d'idées, de livres, d'artistes, de princesses, etc… I suffit de vivre quelque temps en Asie ou en Afrique pour s'en rendre compte: on cesse bientôt d'être français, anglais, allemand ou espagnol… pour devenir un "toubab", c'est à dire un Européen.
Il y a aussi une identité mondiale. Avec tous les citoyens du monde, nous partageons la même humanité: nous sommes tous des êtres humains. A ce stade, il me semble important de préciser la différence entre charité et solidarité. La charité signifie qu'une espèce "supérieure" consent à donner un peu à une espèce "inférieure", mais elles demeurent avant tout deux espèces différentes; la charité, c'est donner des miettes de pain l'hiver aux oiseaux. La solidarité, c'est regarder l'autre dans les yeux et comprendre que nous partageons la même humanité: en t'aidant, je m'aide moi-même.
Mais nous pouvons aller encore plus loin: il y a une identité du vivant que nous partageons avec les animaux et la nature: il me suffit que mon chat me regarde pour que je comprenne que nous appartenons à la même espèce, les êtres vivants, et qu'il a faim. La prise de conscience de cette identité commune avec les animaux et la nature a toujours été la philosophie des Indiens d'Amérique pour qui l'être humain n'est qu'un élément de notre mère la Terre. Cette identité commune qui nous fait comprendre que nous partageons la même vie, nous permettra peut-être de sauver la planète, ou, à défaut de la détruire.
---
[1] Notons que le mot totalitarisme vient de "tout": latin totaliter = en tout, entièrement
[2] J.P. Raffarin
★ ★ ★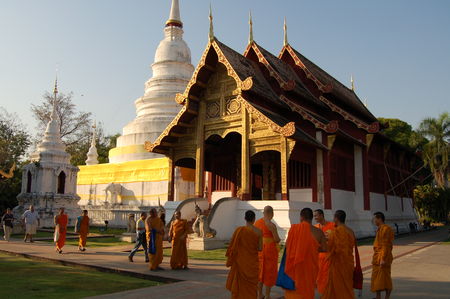 ★ ★ ★
In this period when the French debate over national identity is reawakening the old demons of racism and xenophobia in certain circles, I thought it might be a good idea to remind what a few thinkers have said about the various levels of identity, which the French philosopher Michel Serres calls the different forms of belonging that make up our identity.

★
Identity, otherness and solidarity
★ ★
To Denis de Rougemont, To Edgard Morin, To Jacques Généreux
You are yourself

You are not me,

I am not you.
Yet I need you,

And you need me,
We need each other.
"I'll buy, I like", "my car, my wife, my idea…" In our consumer, commercial, buy-and-sell society, based on the individual, you can only hear "I": "I think, I'd like, I wish…" "Listen to me, look at me, understand me, tell me…", "I, me, my, mine…"
We are simply forgetting something essential: "I" alone makes no society, we need at least a "you", otherness, and being aware of otherness, to build the smallest of all societies: a couple. The couple may give birth to children, that is "he" and "she" and thus "we", the family, which is the first form of solidarity: you share resources, the strong help the weak, and so on. A society is not a gathering of "I's", a gathering of isolated lonely individuals only interested in themselves.
Jacques Généreux explains in his book "La dissociété" that there are two types of totalitarism[1], which are to be avoided. In the first type, society is everything and the individual is nothing: this was the case in the former USSR and communist regimes. In the second type of totalitarism, the individual is everything and society is nothing: this is what is happening in ultraliberal capitalist regimes where all forms of solidarity - starting with public services - are being destroyed. For him, the only solution is to find the right balance between the individual and society, a balance which is based on solidarity.
Denis de Rougemont had said in L'avenir, c'est notre affaire (The future lies in our hands) that the individual when lonely and isolated is nothing. The Robinson Crusoe myth is the biggest lie ever written in books: you can't live alone on a deserted island, and in any case, Robinson himself had his own Friday. As an individual, I am nothing, I exist only in the other's eyes, thanks to the other's look: the other looks at me and thus I exist, I become a person. This leads us to the question of identity. What is our identity ? What is identity ?
For Edgard Morin (Penser l'Europe) every identity is a multi-identity. This is also what a former French prime minister asserted recently: every identity is a diversity. First, we have a personal identity "I am myself". We may wonder what percentage of our identity is really personal. Are we not the sum of our experiences with others ? Of our loves, our friendships, our meetings with other people, our work with our colleagues ? Of our parents' education, of our family history ? And even when we consider a newly-born baby, is he not also, to a certain extent, the genes which he inherited from his parents ? We can see that, from the very start, identity is something we share with others.
But let's get back to the point: multi-identity. Apart from a personal identity we have a family identity (embodied in our surname), we have a "love" identity in the couple we form with the person we love. We also have a work identity shared with our colleagues, a "hobby" identity if we are cyclists, tennis players or footballers, art, cinema or music lovers. Identity can also be religious if you are a Jew or a Muslim, a Christian or a Buddhist, etc… Belonging to a group gives you an identity. Besides we have a local identity in our village, town or region. Some regions have a strong, nearly "national" identity, such as Brittany and Corsica in France, Catalonia and the Basque Country in Spain, Wales and Scotland in the UK, Sicily in Italy, Quebec in Canada… In short, identity means sharing ideas, feelings, activities, etc… with others.
A very strong form of identity is national identity because we share a common language, a common culture and a common history. This is particularly true in France for historical reasons. Before the French Revolution, the kingdom was a grouping of provinces many of which didn't speak French. The French national feeling was born with the Revolution and got all the stronger as, from the start "the fatherland was in peril". The French nation was born in the fight against foreign invadors: you only have to read the words of the Marseillaise to understand this.
However, contrary to what many people think, identity doesn't stop here. We also have a European identity: we share many things with other Europeans: a common cultural heritage, a common civilisation, a common history - even if we waged wars[2] against each other - there were also and essentially commercial and cultural exchanges: we exchanged ideas, books, artists, princesses, and so on. You only have to live in Asia or Africa for a while to become aware that you no longer are a Frenchman, a Briton, a German or an Italian, but that you have become a "tubab" that is a European.
There is also a world identity. With all the citizens of the world we share the same humanity: we are all human beings. At this stage I think it is important to insist on the difference between charity and solidarity. Charity means a "superior" species grants something to an "inferior" species, but above all they remain two different species: charity is to give birds bread crumbs in winter. Solidarity, on the other hand, means looking the other in the eye and understanding that we both share the same humanity: by helping you I help myself.
But we may go further still: we share an identity with all living things, animals and nature. My cat only has to look me in the eye for me to understand that we both belong to the same species: living creatures, and that she is hungry. Being aware of this common identity with animals and nature has always been American Indians' philosophy; for them man is only part of our mother Earth. This common identity, which makes us understand that we all share the same life will perhaps enable us to save the planet, perhaps not.
---
[1] Note that the word totalitarism comes from "all, everything" = lat. totus; totaliter = in all, totally, as a whole
[2] There were not only wars between European nations, there were also European civil wars. After the Reformation i the 16th century, some European countries were clearly catholic, like Spain, or protestant like Britain or the Netherlands, but others were in a state of civil war like France and also germany during the Thirty Years' war. These religious wars did not specifically belong to French or German history, they were clearly European history.
★ ★ ★