★ ★ ★
* Uropi Nove 38 * Uropi Nove 38 * Uropi Nove 38 *

★ ★ ★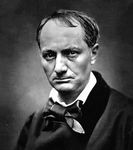 ★ ★ ★
Charles Baudelaire (1821-1867) se andubim un od de grenes poète Franci lingu. Sam ki Verlaine, Prévert, Appolinaire, Lorca, Hesse, Neruda…he se un od mi prigusen poète.
Novem, Bertràn sendì mo hi tradutad u poèmi pa Baudelaire: "Miste id liuve", zis je, ki eke altene … (De poème vid slogen pa eke usklarade vokabulari).

I men te je s'ne nudi disvoko longim ov poème, li rime, li picte, li muzik, li ritmas… Lasem poetad voko : poetad vok po sia som.
Charles Baudelaire (1821-1867) est sans aucun doute un des plus grands poètes de langue française. Avec Verlaine, Prévert, Appolinaire, Lorca, Hesse, Neruda, …c'est un de mes poètes préférés.
Récemment Bertràn m'a envoyé sa traduction d'un poème de Baudelaire: Brumes et pluies; la voici, ainsi que quelques autres poèmes. (Les poems sont suivis de quelques explications de vocabulaire).

Je crois qu'il est inutile de discourir longuement sur des poèmes, leurs rimes, leurs images, leur musique, leurs rythmes … Laissons parler la poésie: la poésie parle d'elle-même.
Charles Baudelaire (1821-1867) is undoubtedly one of the greatest poets in the French language? Together with Verlaine, Prévert, Appolinaire, Lorca, Hesse, Neruda … he's one of my favourite poets.
Recently, Bertràn sent me his translation of one of Baudelaires's poems: Mists and rains; here it is, a well as a few other poems. (The poems are followed by a few explanations on the vocabulary).

I think it's not necessary to discuss poems at length, theit rhymes, their images, their music their rythm …Let poetry speak : poetry speaks for itself.
* I vol prago a ni Englivoki frame uskulpo na: i av nun Engli tradutad de poemis Baudelairi, id i som voz ne traduto la.
* I do apologize to our English-speaking friends, but I have no translation of Baudelaire poems and I don't dare to translate them myself.
★ ★ ★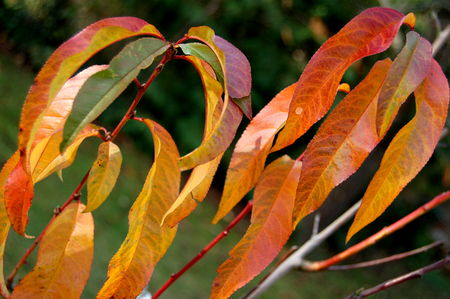 ★ ★ ★

Miste id Liuve

Oh fende otemi, vimas, vernas mujen ki slam,
Asopan sezòne ! I lob va, i va liam
Po involpo ʒe sim mi karʒ id mi mene
In u nebi grubia, u vapi morivèl.
In di gren plania wo jeg de frij marivìnt
Wo in longi noce vid horki vintigàl
Mi alm, maj te be tem tepi reʒivadi
Ve latim opro ji murki flele krobi.
Nit se maj swaj a karʒ polen ki truri mene
Id su wen dod longim se falan frozinebe
Oh blijic sezòne, rajas ni klimàtis
Te de duran aspèk vi blic murkis,
Usim mojse, be u noc ane lun, nu obe,
Asopo ni paine in un usfàli led Traduten pa Bertràn
★ ★ ★
★ ★ ★
Brumes et pluies
Charles BAUDELAIRE

Ô fins d'automne, hivers, printemps trempés de boue,
Endormeuses saisons ! je vous aime et vous loue
D'envelopper ainsi mon coeur et mon cerveau
D'un linceul vaporeux et d'un vague tombeau.
Dans cette grande plaine où l'autan froid se joue,
Où par les longues nuits la girouette s'enroue,
Mon âme mieux qu'au temps du tiède renouveau
Ouvrira largement ses ailes de corbeau.
Rien n'est plus doux au coeur plein de choses funèbres,
Et sur qui dès longtemps descendent les frimas,
Ô blafardes saisons, reines de nos climats,
Que l'aspect permanent de vos pâles ténèbres,
- Si ce n'est, par un soir sans lune, deux à deux,
D'endormir la douleur sur un lit hasardeux.
★ ★ ★
Mist and Rain
O ends of autumn, winters, springtimes drenched with mud,
Seasons that lull to sleep! I love you, I praise you
For enfolding my heart and mind thus
In a misty shroud and a filmy tomb.
On that vast plain where the cold south wind plays,
Where in the long, dark nights the weather-cock grows hoarse,
My soul spreads wide its raven wings
More easily than in the warm springtide.
Nothing is sweeter to a gloomy heart
On which the hoar-frost has long been falling,
Than the permanent aspect of your pale shadows,
O wan seasons, queens of our clime
— Unless it be to deaden suffering, side by side
In a casual bed, on a moonless night.
— William Aggeler, The Flowers of Evil (Fresno, CA: Academy Library Guild, 1954)
★ ★ ★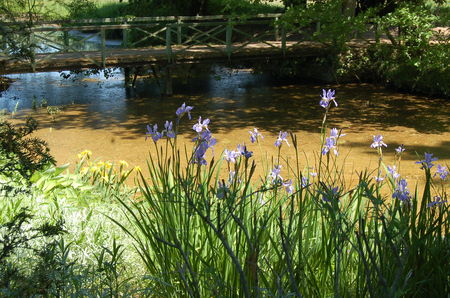 ★ ★ ★
Otemi sant
Nu ve dupo beprù in de frij murke;
Adòj, brij klarad ni tio kurti somus!
I s'oran ʒa falo ki ʒe truri coke
Drovistuke glaman su de pave kortis.
Tal vima ve prinito in mi san: irgad,
Hais, trise, horòr, id dar id forsen vark.
Id wim sol inkarsen in ji polari had,
Mi karʒ ve so solem u roj id jasen blok.
Trisan i se skucan jak'pez drovi falo;
De struad u kafalki zon ne maj tupi.
Mi ment wim u tor ner a udefalo
Ude d'plage u war antanivli barni.
Je mo sem, ʒe lalen pa di tump unituni,
Te u sark se vidan ekia hastim kloden.
Po ken? - Jesta je sì soma; zi ven otèm!
Di misteric rum se zonan wim un apfàr.
★ ★ ★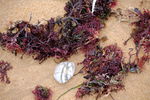 ★ ★ ★
Chant d'automne
Bientôt nous plongerons dans les froides ténèbres;
Adieu vive clarté de nos étés trop courts!
J'entends déjà tomber avec des chocs funèbres
Le bois retentissant sur le pavé des cours.
Tout l'hiver va rentrer dans mon être: colère,
Haine, frissons, horreur, labeur dur et forcé,
Et, comme le soleil dans son enfer polaire,
Mon coeur ne sera plus qu'un bloc rouge et glacé.
J'écoute en frémissant chaque bûche qui tombe;
L'échafaud qu'on bâtit n'a pas d'écho plus sourd.
Mon esprit est pareil à la tour qui succombe
Sous les coups du bélier infatigable et lourd.
Il me semble, bercé par ce choc monotone,
Qu'on cloue en grande hâte un cercueil quelque part.
Pour qui? - C'était hier l'été; voici l'automne!
Ce bruit mystérieux sonne comme un départ.
★ ★ ★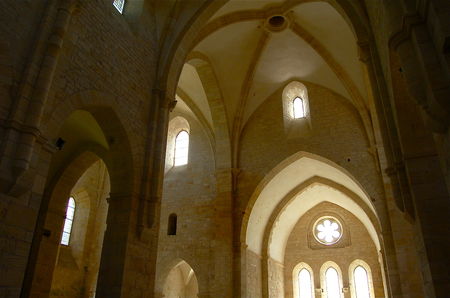 ★ ★ ★
Inkosamad
Nem ʒe res oh mi Pain, id staj ʒe maj tici
Tu sì pragan Vespen: zi je fal, zi je ven
U murki atmosfèr se involpan de pol
A une peran pac, a altene skure.
Trawan de numari minic herd humanis
Ude flog Prijadi, tortor ane kopàin,
It ceko rugise in de servic feste
Anèr, mi Pain, dav mo ti mand id ven do zi.
Dal od la. Viz klino za de moren Jare,
Su balkone heli, in usmoden klade;
Suzo od de bond vodis de Ruplòj smijan;

Viz de moran Sol ude un ark insopan
Id wim u morivèl za tranan be Ostia,
Or ʒe, mi kera, or de sovi Noc vadan.
★ ★ ★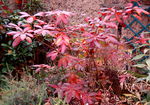 ★ ★ ★
Recueillement
Sois sage, ô ma Douleur, et tiens toi plus tranquille.
Tu réclamais le Soir. il descend; le voici:
Une atmosphère obscure enveloppe la ville
Aux uns portant la paix, aux autres le souci.
Pendant que des mortels la multitude vile
Sous le fouet du Plaisir, ce bourreau sans merci,
Va cueillir des remords dans la fête servile,
Ma Douleur, donne-moi la main; viens par ici,
Loin d'eux. Vois se pencher les défuntes Années,
Sur les balcons du ciel, en robes surannées;
Surgie du fond des eaux le Regret souriant;
Le Soleil moribond s'endormir sous une arche,
Et, comme un long linceul traînant à l'Orient,
Entends, ma chère, entends la douce Nuit qui marche.
★ ★ ★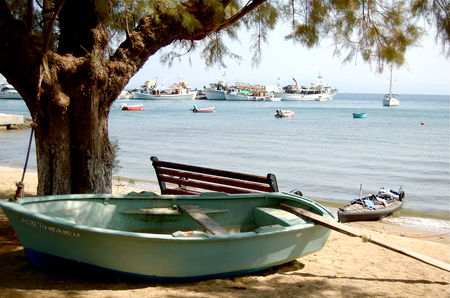 ★ ★ ★
Invitad a vaiz
Mi kida, mi sesta,
Men ov de swajad
Ito zadàl po ʒivo sam!
Liamo ane fend,
Liamo tis moro
In da land we somiv to!
De muj sole
Da turben helis
Po mi ment av de carme
Sa misteric
Ti traitic ojis
Brijan tru li ploje.

Tal za se solem ord id belad,
Luks id volùst id ticad.
Gliran moble,
Polìcen pa jare
Dekorev ni kamar;
De maj rari flore
Mican li dufe
Ki u parfùm od ambar,
De ric subia,
De duv mirele,
De splendid od Ostia,
Tal in za vokev
Sekretim a d'alm
In ji swaj genilinga.
Tal za se solem ord id belad,
Luks id volùst id ticad.
Viz su da kanàle
Sopo da nave
Wej lum se valgan;
Je s'po satizo
Ti mines dezìr
Te lu ven od kipe moldi.
- De falan sole
Se vestan polde,
Kanàle, de tali pol,
Ki jacìnt id gor;
Mold se insopan
In u varmi luc.
Tal za se solem ord id belad,
Luks id volùst id ticad.
★ ★ ★
★ ★ ★
Invitad a vaiz
Mon enfant, ma soeur,
Songe à la douceur
D'aller là-bas vivre ensemble!
Aimer à loisir,
Aimer et mourir
Au pays qui te ressemble!
Les soleils mouillés
De ces ciels brouillés

Pour mon esprit ont les charmes
Si mystérieux
De tes traîtres yeux

Brillant à travers les larmes

Là tout n'est qu'ordre et beauté

Luxe, calme et volupté.

Des meubles luisants,
Polis par les ans,
Décoreraient notre chambre;
Les plus rares fleurs
Mêlant leurs odeurs
Aux vagues senteurs de l'ambre,
Les riches plafonds,
Les miroirs profonds,
La splendeur orientale,
Tout y parlerait
A l'âme en secret

Sa douce langue natale.

Là Tou n'est qu'ordre et beauté,

Luxe calme et volupté

Vois sur ces canaux
Dormir ces vaisseaux
Dont l'humeur est vagabonde;
C'est pour assouvir
Ton moindre désir
Qu'ils viennent du bout du monde.
- Les soleils couchants
Revêtent les champs,
Les canaux, la ville entière,
D'hyacinte et d'or;
Le monde s'endort
Dans une chaude lumière
Là, tout n'est qu'ordre et beauté
Luxe, calme et volupté

★ ★ ★
★ ★ ★
Vokabular, vocabulaire, vocabulary
I ve usklaro zi eke vorde we mojse se ne konen pa tale.
Je vais expliquer ici quelques mots qui, peut-être ne sont pas connus de tous.
I'll explain here a few words which, may be everybody doesn't know.
dupo = plonger, to dive, to dip
(i-e deu-* = s'enfoncer, to sink > gr δύπτω plonger, to dive
i-e dheubh-* profond, deep, V/ duv, > eng dump = déverser, dive, dip, neer, Du dompelen plonger, to dive, sué, Sw doppa = tremper, to dip da, nor dyppe = tremper, plonger, to dip, lit dubti = se creuser, to become hollow, aha, OHG toufen = plonger, to dive > al, G taufen, neer, Du dopen, sué, Sw döpa = baptiser, to baptize; lombard tauffjan > it tuffare = plonger, to dive, tuffo = plongeon, a dive, + hin dubkī = plongeon, a dive
+ germani. duk, dukk* > al, G tauchen, neer, Du duiken, sué, Sw dyka, da dyke, nor dykke = plonger, to dive
i-e tap-* plonger, to dive > vsl, OSl topiti = immerger, to dip, rus топить = noyer, to drown sbdy, pol topić = immerger, plonger, noyer, to dive, dip, drown, sr, cr utopiti noyer, to drown sbdy, tch,Cze potopit plonger, to dip)
murke = ténèbres, darkness, gloom, shades
(i-e mer-* = scintiller, to twinkle, mer(ə)k-*, mer(ə)gw-* = s'assombrir, to darken > gr μαρμαραίνω "marmarainô" = briller, to glisten, V/ marmar, got maúrgins, aha, OHG morgan > al, G Morgen = matin, morning V/ morna, vsl, OSl mrъknoti = to darken, get dark, mrakъ = l'obscurité = darkness > rus мрак "mrak" ténèbres, darkness, мрачный "mratchnyï" = sombre, lugubre, dark, gloomy, tch, Cze mrak = nuage, cloud, sr, cr mrak = ténèbres, darkness, mračan = sombre, obscur, ténébreux, dark, gloomy, pol mrok = ténèbres, darkness, alb mjegull = brouillard, fog, visl, ON myrkr = sombre, dark > sué, Sw mörk = sombre, dark, mörker = ténèbres, darkness = da, nor mørk, mørke, eng murky = sombre, trouble, terne)
trur = deuil, mourning
(i-e dhreu-* = briser, émietter, to break, to crumble > gr θραύω "thrauô"= briser, to break, θραύμα "thrauma" = fragment, blessure, fragment, wound > aha, OHG trūrēn = être abattu, être en deuil, to be downcast, to mourn > al, G trauern id, Trauer = deuil, mourning, traurig triste, sad = neer, Du treurig (+ rouw = deuil, mourning)
+ i-e dher-*, dherəbh-*, dhrəbh-* = trouble, sale, troubled, dirty > aha, OHG truobi > al, G trübe = trouble, troubled V/ turbi, trubo, Betrübnis = affliction, neer, Du droef, droevig, bedroeft, da bedrøvet = triste, affligé, sad, afflicted, sué, Sw bedrövad = peiné, grieved, bedrövlig = désolant, lamentable, distressing, pitiful
+ i-e ter-*, treu-* = frotter, tourner, percer, to rub, turn, pierce, trūgho-* = en lambeaux, misérable, in tatters, miserable > skr turá- = blessure, malade, wound, ill, gr τρώω "trôô" = blesser, to wound, τραυμα "trauma" = blessure, wound, gal, We taraw, bret toriñ = frapper, to hit, virl trōg, truag = malheureux, unhappy > gael trua = pitoyable, misérable, pitiful, miserable, gal, We tru, bret truek = misérable, miserable, truezek = pitoyable, pitiful)
barn = bélier (animal et machine de guerre) , ram & battering ram
(slav.> rus баран "baran" = bélier, mouton, ram, sheep, tch, Cze beran, pol baran = bélier, ram
+ i-e wHrēn-* = bélier, mouton, agneau, ram, sheep, lamb > skr urā-, urana = mouton, sheep, urabhra- = bélier, ram, n.pers barra = agneau, lamb, pehl varak = bélier, ram, arm garn = agneau, lamb, gr αρνός "arnos" = agneau, lamb, αρνειός "arneios" = bélier, ram, gr.m αρνί "arni" = agneau, lamb, p.ê lat vervex / berbex = mouton, sheep > fr brebis ewe, roum berbec = bélier, ram
+ tsik bakranó = de mouton, sheep-, da, sué, Sw får = mouton, sheep, bagge = bélier, ram, occ marran, esp, Sp carnero, por carneiro = eng ram = bélier)
sark = cercueil, coffin
(i-e tuerk-* = couper, to cut, gr σαρξ, -κος "sarx,-kos" = chair, flesh, σαρκοφάγος "sarkophagos"= qui mange la chair, flesh-eating > lat sarcophagus = tombeau, tomb, fr sarcophage, esp, Sp sarcófago, it sarcofago, roum sarcofag, eng sarcophagus, al, G Sarkophag, da sarkofag, rus саркофаг "sarkofag", sr, cr sarkofag, tch, Cze sarkofág, gr.m σαρκοφάγος "sarkophagos"; al, G Sarg, let zarks = fr cercueil, roum sicriu = coffin)
swaj = doux, sucré, sweet
(+ i-e swādús* = doux, sucré, sweet > skr svādús, gr ηδυς "hêdus" = id, gaul suadus = doux, sweet, virl, OI Sadb (la douce, the sweet one), lat suavis = doux, agréable, sweet, pleasant > esp suave = doux, suave, sweet, it soave, roum suav, = fr suave, got swotja, visl søtr, ags swēte, aha suozi > al süß, ang sweet, neer zoet, sué söt, da sød = doux sucré, sweet
infl. i-e sal-* = sel, salt > lit saldùs, let salds, vsl sladъkъ, rus сладкий "sladkiï", srcr sladak, tch sladký pol słodki = doux, sucré, sweet)
jas = glace
(i-e ieg-* = glace > gaul iag(o), virl aig > gael oighear = glace, gal ia = glace, bret yen = froid, hit eka = froid, gel, glace, vnor jaki = glaçon, ags gicel = glace
+ i-e eis-*, ein-* = glace > av aexa- = glace, gel, isu- = glacé, pers yakh = glace, osset. yex, ix = glace, afgh. asai = gel, visl íss, ags is, aha îs = glace > al Eis, ang ice, neer ijs, sué is = glace, balt-sl. inia- = givre, vsl inej, inij = tourbillon de neige > rus иней "ineï", tch jíní, srcr inje, lit ýnis = givre
infl. i-e gel-* = gel, froid > lat gelum = gel, glace, glacies = glace > it ghiaccio, fr glace, cat glaç, roum gheață; esp hielo = gel, glace)
Apkurtade, abréviations, abbreviations
aha, OHG = ancien haut allemand, Old High German, al, G = allemand, German, alb = albanais, albanian, bret = Breton, arm = arménien, Armenian, da = danois, Danish, eng = anglais, English, esp, Sp = espagnol, Spanish, fr = français, French, gael = gaélique (irlandais), Gaelic (Irish), gal, We = gallois, Welsh, gr = grec, Greek, hin = Hindi, i-e indo-européen, Indo-European, it = italien, Italian, lat = Latin, let = letton, Latvian, lit = lituanien, Lithuanian neer, Du = néerlandais, Dutch, nor = norvégien, Norwegian, occ = Occitan, p.ê = peut-être, maybe, pers = perse, Persian, pol = polonais, Polish, por = portugais, Portuguese, roum = roumain, Rumanian, rus = russe, Russian, skr = sanskrit, sr, cr = serbe, croate, Serbian, Croatian, sué, Sw = suédois, Swedish, tch, Cze = tchèque, Czech, tsik = Tzigane Kalderash, virl, OI = vieil irlandais, old Irish, visl, ON = vieil islandais, Old Norse, vsl = vieux slave, old Slavonic,