★ ★ ★
* Uropi Nove 45 * Uropi Nove 45 * Uropi Nove 45 *

★ ★ ★
Fotò Claude Poulain
★ ★ ★
Cinia sem sa dal od na, ji linga sa disemi od ni lingas… Kim usvèn je te un fel sia sa neri a ji provorde, sa neri a ji tiliejari visad ?
Nu moz solem dezo: je se sa veri. Se di ne slim de visad humanadi ?
De majsan od de slogan provorde se pa Kŏngfūzĭ (Konfusius) id Lăozĭ, id alten gren mastore Dao.
★ ★ ★
La Chine semble si loin de nous, sa langue si différente de nos langues … Comment se fait-il qu'on se sente si proche de ses proverbes, si proche de sa sagesse millénaire ?
Nous pouvons seulement dire: c'est si vrai. Est-ce que ce n'est pas là, la sagesse de l'humanité, tout simplement ?
La plupart des proverbes suivants sont de Kŏngfūzĭ (Confucius) et de Lăozĭ (Lao Tseu) et d'autres grands maîtres du Dao (Tao).

★ ★ ★
China seems so far away from us; their language is so different from our languges… How come we feel so close to their proverbs, so close to their several thousand years old wisdom ?
We can only say this: they are so true. Isn't this simply mandkind's wisdom ?
Most of those proverbs are by Kŏngfūzĭ (Confucius) and by Lăozĭ (Lao Tze) and other great masters of Dao (Tao).
★ ★ ★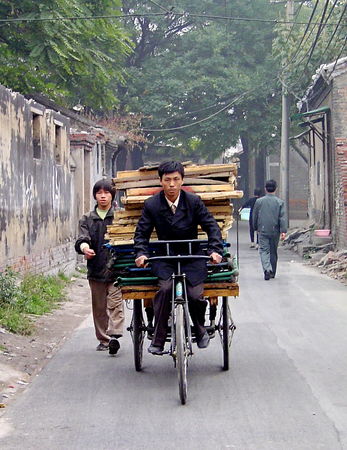 Fotò Claude Poulain
★ ★ ★
U roz av spine solem po daze we vol pliko ja
La rose n'a d'épines que pour qui veut la cueillir.
Roses have thorns only for those who want to pick them
Poete, pictore, muzikore se wim cumpe:
wan un se bun, destilie se pej.
Il en est des poètes, des peintres et des musiciens, comme des champignons:
Pour un bon, dix mille mauvais.
Poets, painters and musicians are like mushrooms:
when one is good, ten thousand are bad.
De bunes garen sekrèt se daz wen un gar po sia.
Le secret le mieux gardé est celui qu'on garde pour soi.
The best kept secret is the one you keep for yourself.
A wen zav varto, tem ve opro ji dore.
A qui sait attendre, le temps ouvre ses portes.
To those who know how to wait, time will open its doors.
Un nud du jare po lero voko, id tal u ʒiv po lero silo.
Il faut deux ans pour apprendre à parler et toute une vie pour apprendre à se taire.
You need two years to learn how to speak and all your life to learn how to keep silent.
Denie kop ne ru junad.
L'argent ne rachète pas la jeunesse.
Money won't buy back your youth.
De anfeden ʒina av rugise, de feden ʒina av ruploje.
La femme infidèle a des remords, la femme fidèle a des regrets.
The unfaithful wife feels remorse, the faithful wife has regrets.
Human ʒiv su ter se wim u bij kwal spritan uve u grovia id plozim disvanan.
La vie de l'homme sur la terre, c'est comme un cheval blanc sautant un fossé et qui disparaît soudain.
Man's life on earth is like a white horse jumping over a ditch and vanishing suddenly.
Keste se klije we opre de dore veridi.
Les questions sont des clés qui ouvrent les portes de la vérité.
Questions are keys which open the doors of truth
Un moz ne vado spekan stele wan un av u kam in siu cus.
On ne peut marcher en regardant les étoiles lorsqu'on a une pierre dans son soulier.
You cannot walk gazing at stars when you have a stone in your shoe
Voko kok ne riz.
Parler ne fait pas cuire le riz.
Talking doesn't cook the rice.
De maj sikuri dor se daz wen un moz laso opren.
La porte la plus sûre est celle que l'on peut laisser ouverte.
The safest door is the one you can leave open
★ ★ ★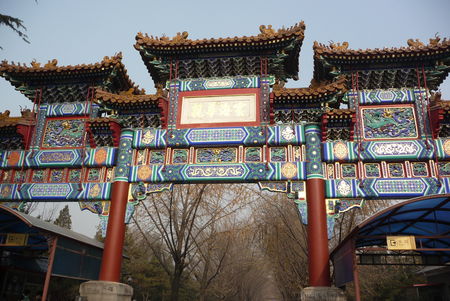 Fotò Claude Poulain
★ ★ ★
We vol klimo op u bor doʒ inìzo be pod.
Qui veut gravir une montagne commence par le bas.
When you want to climb up a mountain, you have to start at the bottom.
Is vu dav u pic a u pavrin, he ve jedo un dia, ba is vu dik ho wim pico, he ve jedo jaki dia.
Si vous donnez un poisson à un pauvre, il mangera un jour; mais si vous lui apprenez à pêcher, il mangera tous les jours.
If you give a poor man a fish, he will eat one day; but if you show him how to fish, he will eat everyday
Tale de flore futuri se in de seve odiu.
Toutes les fleurs de l'avenir sont dans les semences d'aujourd'hui.
All the flowers of the future are in today's seeds.
U felic human se u bat navan ki u favorli vint.
Un homme heureux est une barque qui navigue sous un vent favorable.
A happy man is like a boat sailing with a favorable wind.
U fram se u vaj, u fens se u mur.
Un ami c'est une route, un ennemi c'est un mur.
A friend is a road, a foe is a wall.
De andezen vorde se de flore siladi.
Les mots que l'on n'a pas dit sont les fleurs du silence.
The words that are not said are the flowers of silence.
Un nud ne voko lud wan un se regi.
Point n'est besoin d'élever la voix quand on a raison.
You don't need to raise your voice when you are right
Gov se lan, ba ter se tolsan.
Le boeuf est lent, mais la terre est patiente.
The ox is slow but the soil is patient.
De grenes kovaldor se daz we moz vikto ane kambo.
Le plus grand conquérant est celui qui sait vaincre sans bataille.
The greatest conqueror is the one who know how to win without fighting.
Vad ane glado ru is tu vol ito pro.
Marche sans regarder en arrière si tu veux avancer.
Walk and don't look back if you want to advance.
Je ste ne voln ane vint.
Il n'y a pas de vague sans vent.
There are no waves when there is no wind.
Stiro du ovle ki u solen frel.
Tirer deux oiseaux avec une seule flèche.
To shoot two birds with one arrow.
Un ovel in mand valt maj te sunte in fost.
Un oiseau dans la main vaut mieux que cent dans la forêt.
A bird in hand is worth a hundred in the woods.
★ ★ ★
Fotò Claude Poulain
★ ★ ★
LĂOZĬ (Lao Tseu)
Jaki stap se u viktad
Chaque pas est une victoire.
Every step is a victory
Nun od na zav solen wa nu zav tale sam.
Aucun de nous ne sait ce que nous savons tous ensemble.
None of us knows as much as we know together.
Ler a skrivo ti vune in sand id a ingravo ti glajade in kam.
Apprends à écrire tes blessures dans le sable et à graver tes joies dans la pierre.
Learn how to write your wounds in sand and engrave your joys in stone.
Verfeli voke se ne bel. Bel voke se ne verfeli.
Les paroles sincères ne sont pas belles. Les belles paroles ne sont pas sincères.
Sincere words are not fine. Fine words are not sincere.
Fraj ne ito pro lanim, fraj solem stopo.
Ne crains pas d'avancer lentement, crains seulement de t'arrêter.
Don't be afraid of going slowly, be only afraid of stopping.
Human esìst ne po struo mure, ba po struo ponte.
L'homme n'est pas fait pour construire des murs, mais pour construire des ponts.
Man exists not to build walls, but to build bridges.
★ ★ ★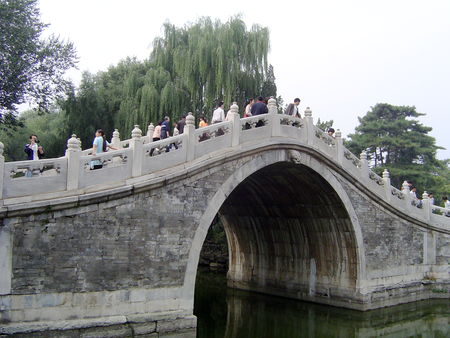 Fotò Claude Poulain
★ ★ ★
Daze we prag nit av tal.
Ceux qui ne demandent rien ont tout.
Those who ask for nothing have everything
Wan karʒ se varmi, korp se ne frij.
Quand le coeur est chaud, on n'a pas froid au corps.
When your heart is warm, your body isn't cold.
Je s'anuzi dicto a apine kim klimo op dreve.
Inutile d'enseigner aux singes à grimper aux arbres.
It's no use teaching monkeys how to climb up trees.
De grenes drev genì od u mini sev.
Le plus grand arbre est né d'une graine menue.
The tallest tree was born from a tiny seed.
Humane se disemi in ʒiv, somi in mor.
Les hommes sont différents dans la vie, semblables dans la mort.
Men are different in life, but alike in death.
So humani se liamo humane. So vis se kono la.
Être humain, c'est aimer les hommes. Être sage, c'est les connaître.
Being human is loving humans. Being wise is knowing them.
★ ★ ★
Fotò Claude Poulain
★ ★ ★
KŎNGFŪZĬ (Confucius)
Tal it pas wim de vod u rivi.
Tout passe comme l'eau d'une rivière.
Everything goes by like the waters of a river.
Silad se u fram we trait va nevos.
Le silence est un ami qui ne trahit jamais.
Silence is a friend that never betrays you.
Oblàs inrude, oblàs nevos bundete.
Oublie les injures, n'oublie jamais les bienfaits.
Forget abuse, but never forget good deeds.
We provàd ne jaki dia, ruvàd jaki dia.
Celui qui ne progresse pas chaque jour, recule chaque jour.
Those who do not progress everyday, will regress everyday
Natùr det humane somi, ʒiv det la disemi.
La nature fait les hommes semblables, la vie les rend différents.
Nature makes men similar, life makes them different.
Lero ane trameno se vani. Trameno ane lero se peric.
Apprendre sans réfléchir est vain. Réfléchir sans apprendre est dangereux.
Learning without thinking is useless. Thinking without learning is dangerous.
Pos deto un irad, ne korego sia se de veri irad.
Après une faute, ne pas se corriger, c'est la vraie faute.
After making a mistake, not to put it right is the real mistake
★ ★ ★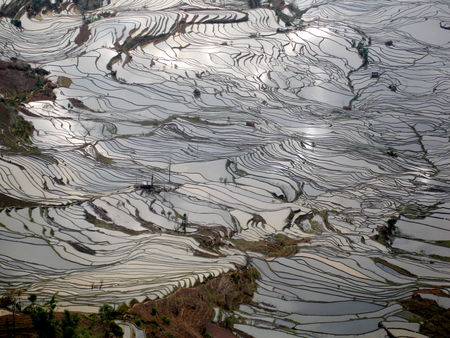 Fotò Claude Poulain
★ ★ ★
We zav ne ka se ʒiv, kim ve he zavo ka se mor ?
Celui qui ne sait pas ce qu'est la vie, comment saura-t-il ce qu'est la mort ?
He who doesn't know what life is, how will he know what death is ?
Uscepe u vark wen vu gus, sim vu v'ne doʒo varko un solen dia in vi ʒiv.
Choisissez un travail que vous aimez et vous n'aurez pas à travailler un seul jour de votre vie.
Chose a work you like and you won't have to work a single day in your life.
Traspèk is wa tu prodèz se justi id mozli, par u prodèz se u deb.
Examine si ce que tu promets est juste et possible, car la promesse est une dette.
Consider whether what you promise is fair and possible, for a promise is a debt.
Uspràg mol od ta som id vart poj od altene. Sim tu ve sparo mole truble.
Exige beaucoup de toi et attends peu des autres. Ainsi beaucoups d'ennuis te seront épargnés.
Demand a lot from yourself and expect little from the others. Thus you will spare a lot of trouble
I or id i oblàs. - I viz et i rumèn. - I det id i incèp.
J'entends et j'oublie. - Je vois et je me souviens.- Je fais et je comprends.
I hear and I forget - I see and I remember - I do and I understand.
De vis human ler od hi irade. De maj vis human ler od de irade altenis.
L'homme sage apprend de ses erreurs. L'homme plus sage apprend des erreurs des autres.
The wise man learns from his mistakes. The wiser man learns from other people's msitakes
Konad se de klij a mogad, a visad.
La connaissance est la clé du pouvoir, de la sagesse.
Knowledge is the key to power and wisdom.
★ ★ ★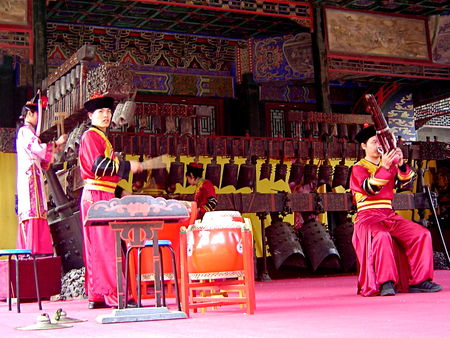 Fotò Claude Poulain
★ ★ ★
Wan vorde perlàs li sine, liente perlàs li lifrid.
Lorsque les mots perdent leur sens; les gens perdent leur liberté.
When words lose their meaning, people lose their freedom.
Wan un dik ho lun ki dig, de dun glad de dig.
Quand on lui montre la lune du doigt, l'imbécile regarde le doigt.
When you show him the moon with your finger, the fool looks at your finger.
Rumèn te ti son se ne ti son, ba de son hi temi.
Rappelle-toi que ton fils n'est pas ton fils, mais le fils de son temps.
Remember that your son is not your son, but the son of his time.
Is human av du ore id un muk, je se po skuco du vose maj te he vok.
Si l'homme a deux oreilles et une bouche, c'est pour écouter deux fois plus qu'il ne parle.
If men have two ears and one mouth, it is to listen twice as much as they speak.
MENGZI (Meng Tseu)
Ceke id vu ve findo.
Cherchez, et vous trouverez.
Seek and you will find.
We vol vido ric ve ne so bun; we vol vido bun ve ne so ric.
Celui qui veut être riche ne sera pas bon; celui qui veut être bon ne sera pas riche.
He who wants to get rich will not be kind; he who wants to be kind will not get rich.
Gren se daz we av ne perlasen hi karʒ kidi.
Grand est celui qui n'a pas perdu son coeur d'enfant.
Great is he who hasn't lost his child's heart
★ ★ ★