* Uropi Nove 109 * Uropi Nove 109 * Uropi Nove 109*
★ ★ ★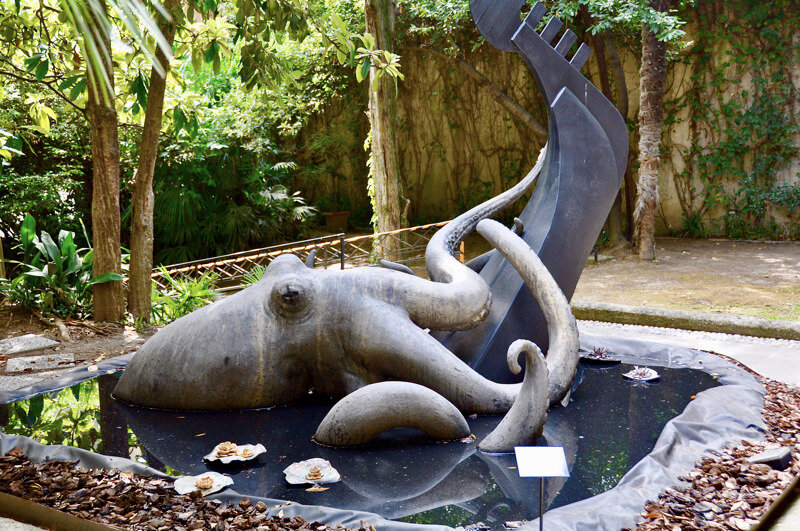 ★ ★ ★
Europa se u vuzi kocel.
★ ★ ★
Parkà dez i da ?
Tal inizì in de jare 50, wan nu kreatì de « Komùn Merkad », we vidì maj posen de « Uni Merkad », id pos nu itì ne mol dales: Europa se nerim solem u merkad. I dez ne te Europane prodelì ne od de Komùn Merkad id de Uni Merkad, ba tal da potèn a pasen: nu ʒiv num in u globalizen mold, d.s. tali mold av viden un uni merkad id Europa becèp nemaj spesific prodele od ja.
Ba de pejes se - wan un kred te merkade ve sluzo tale human probleme - te un rustrìt humane a un (o du) od li dismeze: konsumor-produtor (wan lu se ne anvarkan).
Umair Haque se u famos Amerikan menor id kodeli skrivor; in un artikel nomen 'De Amerikan soin se mori, Longiʒìv de Europan soin', he skriv:
« In majsan Europa… liente num inglàj de holes ʒivinivel in human històr. Oʒe Italine - malvoken wim karikature misgovernadi - ʒiv pin jare maj longim te Amerikane. Europane ʒiv bunes, rices, sunes, maj longi, maj polen id mentisùn ʒive… te Amerikane, te de rest moldi… »

Parkà ?
« Amerika uscepì u sosial kontràt bazen su estremi kapitalisma, we vidì nomen neoliberalisma. De central kred se te merkade se de solen id uni sluz po tale sorte sosial kestis, uscalis, problemis… Pur in mole kaze, merkade slim moz talim ne funsiono… po samp, wan human ʒive se in perij, … o, for tal, wan kapitaliste av nun parsad po ceko profìte… merkade se ne Saiti Graile. Lu se solem un uzèl tramìd altene, id un we s'ne adapten a tale taske u sosiadi…
Ka detì Europa disemim ? … Obte Europan lande se mol disemi kulturim id oʒe sosialim, lu kovirì do maj o min de som sosial kontràt. Gren publiki servìze - mene ov BBC, ov NHS (1), o de Franci sistèm pensionadi - provìz de bondibaze ʒivi. Medicere, medias, pensionad, finàns, transporte, id sim pro. Di publiki bune pomozì a Europane ne so obvigen pajo li oje fasi po avo insiedi ʒive - sim lu mozì sparo. Avan sparen, lu mozì dapòs proìto investo in di institusione - alivan maj id maj id disvolpan li kalitad ʒivi. Is je del ki Doskia, Espania, Francia, Niziland, Skandinavia… de detaile se vari, ba de cevi trate de sosial kontrati se maj o min de som…
Mene ov medicere. Avo u beb in USA kost 30 000 dolare, ba in Europa, je s'anpaji. Id, suprizim, ji kapitalisma funsiòn os bunes.… »
https://eand.co/the-american-dream-is-over-this-is-the-age-of-the-european-dream-71c668bef945

(1) BBC British Broadcasting Corporation (Briti televìz id radiò), NHS National Health Service (Nasioni servìz sunadi in Britia)
★ ★ ★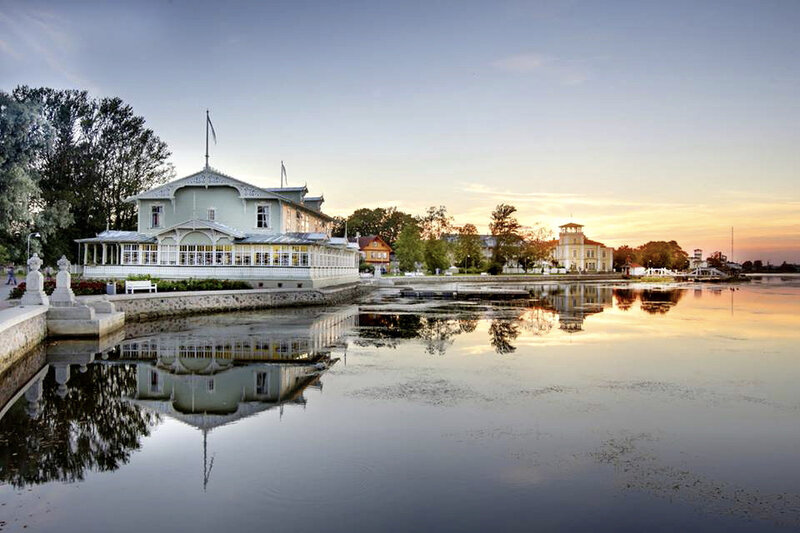 Haapsalu, Estia
★ ★ ★

Wajim de insani part de Europan soini, slogan Umair Haque, da se de publiki sektòr, se gradim disvanan, de publiki servìze wim sunad, opdutad, transporte, medias, energij id vod… i.s.p. vid dismonten un pos alten, oferten su de altar Saiti Korenadi, id vid apdaven a merkade. Te korenad se bun po politane se u mol dissprajen mita: je sat no speko wa usvenì ki de privatizad Telekomis. Num mole firmas provìt no fantastic, ankredlim 'bunkopi' kontrate id liente vol apsolutim kopo de posninovi muvitèl we moz deto nerim tal (oʒe telefono), trawàn de firmas inkàs milione Euròs be ni uspàj. Nu viz liente vadan in strade wim zombije, koklicen a li muvitele, anzavan wa usvèn aròn la. Un nom da de 'Sosiad Komunikadi', ba liente av nevos komuniken sa poj: lu vok oʒe ne a unaltem.
Tal da det Europane ustrim frusten par lu se mol intajen a li publiki servìze, wen lu odtenì molvos pos longi pikri kambe in pasen. Po la Europa av viden somisini ki di frustad par je vol inforso da politike, samàj te je infòrs somtemim politike rustrizadi deben a de Mastricti kritere, wen nun od ni korenore slog tra tal mold.
Vu moj dezo te Europa se ne solem u merkad, ba os u samad institusionis in Brusèl id Strasbùrg. Veri, ba di institusione se partikulim andemokratic - wim de kaz Selmayr dik no odia - id vid ne kospeken pa Europane wim « NI komùn » institusione, ba wim un usi krat inforsan anvolen direktìve od usia. Je ste nit in de prosàn Europan Uniòn a wen Europan politane moz aklevo: un fel te je se vuzi, straniori, fensi.

Id pardà, tramìd alten parsade, Europane vir sia do nasioniste.
Je ste, in mi menad, tri insani kritere besinan u nasiòn: u komùn històr, u komùn kultùr, u komùn linga. Katalania av de tri; Europa av nun.
Nasioniste povòk po u ruvenad a nasioni valte: lu inhòl de nasioni històr, proseman oblaso te je se polen ki were id glodibàne we dutì na a Verdun id Auschwitz (u bun samp ov da se Jana od Ark, wen de Franci Nasioni Front av deten li favòri històri figùr).
Pur, obte lu difèns ekvos de linga, nasioniste se ne partikulim entusiasti ov kultùr (« Wan i or de vord kultùr, i traj us mi revolvar » dez u personor in u pies pa de Nazisti skrivor Hanns Johst, u fraz we vid falsim askriven a Goebbels).
★ ★ ★
Marais Poitevin, Francia
★ ★ ★
Ba je ste, in mi menad, u duves frustad we det Europane viro sia do nasioniste. In u globalizen mold, wo un moz kopo produte od talia (cevim od Cinia, ba de majsan tem, un zav nevos od ko lu ven), wo un moz jedo hamburgas, pitsas, sucìs, kebabe… i.s.p., wo un moz oro in de tren a Parìs, be ses hore vespeni, tale sorte lingus: Turki, Rusi, Espàni, Portugi, Arabi, Cini id alten Azian id Afrikan lingas (2) wen un incèp ne, eki liente av de felad te lu av perlasen li identid: lu zav nemaj ko lu se, lu zav nemaj ke lu se; sim lu vir sia do identidi grupe; wim Hubert Védrine dez (Vz ude): « lu av ceken protegad id rufligad in li kulturi o religios identide ».

Nasioniste provìt lo slimi, tradisioni, rusikuran, desnevi-suntjàri valte, daze wen lu lerì be skol. Psikologicim, ruveno a seni skemas se talvos rusikuran. Europa begòn provìt lo nun valte usim korenad, komèrk, rustrizad id denie (wen lu av ne).
Je se mol lezi rujeto Europa odia po numari parsade; je se mol maj anlezi deto Europa atrajan revos. Prim od tal, nu doʒev davo a di vuzi kocel un intenen.
(2) U veri prijad oro tale da lingas po u linguliamor wim i se.
★ ★ ★
De wer ov valte
★ ★ ★
Nasioniste set pro id veg li valte wim flage, sim lu atràj mole liente. Da det os Islami estremiste, id di os atràj liente (obte lu prostàl solem 1% od tale Muslime slogan Hubert Védrine, Franci diplomàt id fori uslandi ministor ude François Mitterand). Europa set ne pro ji valte; je sem solem kotogen ki denie. Wajim nu vid governen pa finansore id kontitenore wej uni valte se bursi valte.

Ka se ʒe da valte, ni komùn Europan valte ?

Prim je se pac.
Pos 2500 jare històri ki annumari were intra Europane, nu av befènd becizen id ustelen deto pac ki unaltem. Mojse Verdun (700 000 morene) id Auschwitz (maj te 1 500 000 morene), av deten na kozavi te Europa mozì nemaj proìto sim: in de du Moldi Were Europa vidì talim distruen (prim od tale Doskia).
Pur, Europane odia sem ne so kozavi ov da: lu av talvos ʒiven in pac.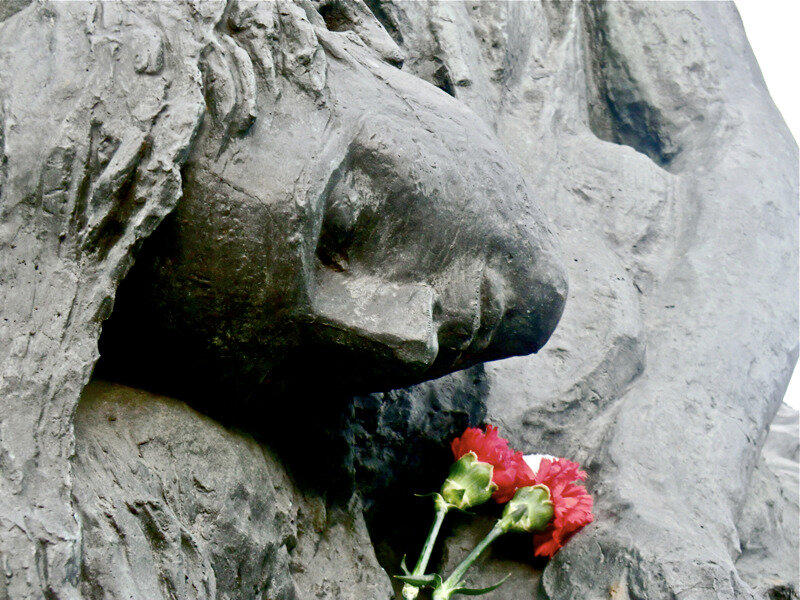 Moren soldàt, Sait Peterbùrg, Rusia
★ ★ ★
Pos, Europan valte se demokratij, lifrid, eglid, fratid (slogan de mota de Franci Republiki) we sem u sa obvizi part ni diali ʒivi te nu nerim oblàs la. Politiki lifrid, lifrid meno id uspreso sia id kritiko de governad, u lifrid wen mole polke in mold av ne, id we vid drozen in Eutropa som. Naturim un moz dezo te di lifrid se partim un ilusiòn id te eni politan moz ne veno po uspreso sia be televìz, o in novare wo un viz o lis talvos de som ʒurnaliste id politikore.

Eglid esìst ne in ni kapitalisti sosiade wo u mini minsad vid rices id rices, id de majsad maj id maj pavri. Pur un fel talia u nud po maj sosial justid. Kim se fratid mozli wan je ste sa gren aneglide ? Pur mole politane vol te Europa vid maj solidari: u solidarid intra Europane, id u solidarid ki tale da profligore we ven be na par wer o fam av cagen la ap li lande. Is, instà un Europa korenadi, nu avev un Europa kovarkadi id solidaridi, tal sev disemi

Insani se os human rege wej universi deklarad vidì adopten in 1948.
Po eki Europane, Europa se Kristanad; un moz ne nego de (pozitivi o negativi) rola jegen pa Kristanad tra Europan històr, ba un moz os ne limìto Europane a Kristane, par mole od la av un alten religiòn: Juvisma, Islàm, Budisma…i.s.p. o talim nun religiòn. Is po ekune Europa se struen su de Juvi-Kristan erdad, po altene je se su de Greci-Roman erdad: ane Grece id Romane, nu avev nè demokratij, nè filosofij, nè històr, nè teatra, nè matematik, nè jur… i.s.p. Europa se humanisma, da se u men we set human be centra ni moldivizadi.

Je ve proìto …
★ ★ ★
Une coquille vide

★ ★ ★

L' Europe est une coquille vide.
Pourquoi ?
Tout a commencé dans les années 50 quand nous avons créé le « Marché Commun », devenu plus tard le « Marché Unique », et nous ne sommes pas allés beaucoup plus loin: l'Europe n'est guère plus qu'un marché. Je ne dis pas que les Européens n'ont pas bénéficié de ce Marché Commun et de ce Marché Unique, mais tout cela appartient au passé. Nous vivons aujourd'hui dans un monde globalisé, ce qui signifie que le monde entier est devenu un marché unique et que l'Europe n'en tire plus aucun avantage.
Mais le pire - lorsqu'on croit que le marché va résoudre tous nos problèmes - c'est que l'on réduit l'être humain à une (ou deux) de ses dimensions: consommateur-producteur (si tant est qu'il ait un emploi).
★ ★ ★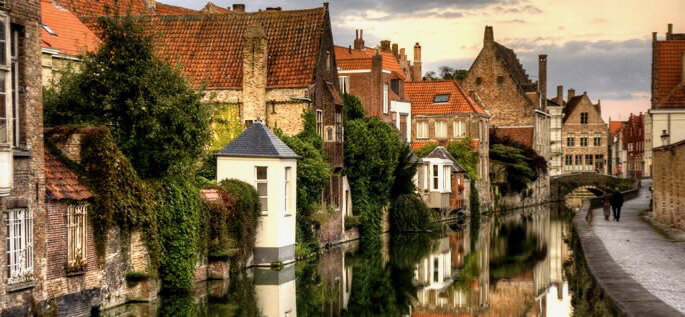 ★ ★ ★

Umair Haque est un penseur et « business writer » (chroniqueur commercial) américain; dans un article intitulé « Le rêve américain est mort, vive le rêve européen! » il écrit:
« Presque partout en Europe… on bénéficie d'un niveau de vie le plus élevé de toute l'histoire. Même les Italiens dont le gouvernement a la réputation d'être une caricature, vivent cinq années de plus que les Américains. Les Européens vivent plus vieux, ont des vies plus pleines, plus riches, plus saines (physiquement et mentalement), que les Américains et le reste du monde… »

Pourquoi ?
« En Amérique le contrat social repose sur un capitalisme extrême qu'on appelle néo-libéralisme. Le marché est la seule et unique solution à toutes sortes de questions et de problèmes sociaux… Pourtant, dans bien des cas, le marché ne fonctionne pas du tout - par exemple, quand la vie humaine est en jeu, …et surtout, quand les capitalistes n'y trouvent pas la possibilité de faire du profit… les marchés ne sont pas des Saints Graals. Ils ne sont qu'un outil parmi tant d'autres, qui souvent n'est pas adapté à toutes les tâches de la société…

En quoi l'Europe est-elle différente? Bien que les pays européens soient très variés sur le plan culturel et même social, ils ont tous convergé vers un modèle social très semblable. De grands services publics - pensez à la BBC, au NHS (1), ou le système des retraites en France - fournissent les bases nécessaires à la vie: soins médicaux, médias, retraites, finance, transports, etc. …Les Européens n'ont pas à se saigner aux quatre veines pour avoir des vies décentes ; la gratuité des services publics leur permet d'épargner, et de réinvestir ces économies dans ces institutions pour élever et développer toujours plus leur qualité de vie… Qu'il s'agisse de l'Allemagne, de l'Espagne, de la France, des Pays Bas, de la Scandinavie, ils diffèrent dans le détail, mais les caractéristiques du contrat social sont plus ou moins les mêmes…
Pensez aux soins médicaux. Avoir un bébé coûte 30 000 dollars aux Etats-Unis; en Europe, c'est gratuit. Et, ce qui est surprenant, c'est que le capitalisme y fonctionne mieux également. »
https://eand.co/the-american-dream-is-over-this-is-the-age-of-the-european-dream-71c668bef945
(1) BBC British Broadcasting Corporation (télévision et radio britanniques), NHS National Health Service (Sevice National de la Santé au Royaume Uni)
★ ★ ★
Komarno, Slovakia
★ ★ ★
La caractéristique essentielle du 'rêve européen', tel qu'il et décrit par Umair Haque, c'est à dire le secteur public, disparaît peu à peu; les services publics comme la santé, l'éducation, les transports, les médias, l'énergie, l'eau… etc. sont démantelés l'un après l'autre, sacrifiés sur l'autel de la Sacro-sainte Concurrence, et confiés aux marchés. Que la concurrence soit bonne pour les citoyens est un mythe très répandu: il suffit de voir ce qui s'est passé avec la privatisation des Télécoms. Nous avons maintenant de nombreuses firmes qui nous font des offres mirobolantes, et nous voulons à tout prix nous procurer le tout dernier portable, celui qui fait presque tout (y compris téléphoner), pendant que ces entreprises engrangent des millions sur notre dos. Et l'on voit marcher les gens dans la rue comme des zombies branchés à leur téléphone portable, ignorant totalement le monde qui les entoure. On appelle cela 'Société de Communication', mais jamais on a aussi peu communiqué: on ne se parle même plus.
Tout cela rend les Européens extrêmement frustrés, car ils sont attachés à leurs services publics qu'ils ont souvent obtenu d'arrache-pied, dans le passé, au terme de luttes acharnées. Pour eux, l'Europe est devenue synonyme de cette frustration, car elle veut mettre en oeuvre ces politiques de concurrence, d'autant plus qu'elle impose parallèlement des mesures d'austérité qui découlent des critères de Maastricht, critères que ne respecte aucun de nos concurrents extra-européens.

Vous me direz que l'Europe n'est pas seulement un marché, mais aussi un sensemble d'institutions à Bruxelles et à Strasbourg. Certes, mais ces institutions ne sont pas du tout démocratiques - comme le montre aujourd'hui l'affaire Selmayr - et ne sont pas considérées par les Européens comme 'NOS institutions', mais comme une force qui nous impose de l'extérieur des directives dont nous ne voulons pas. Il n'y a plus rien, dans l'Union Européenne actuelle, à quoi les citoyens européens peuvent adhérer: on la ressent comme étant vide, étrangère, hostile.

C'est une des raisons pour lesquelles les Européens se tournent vers les nationalistes.
Il y a, à mon sens, trois critères essentiels qui définissent la nation: une histoire commune, une culture commune, une langue commune. La Catalogne a les trois; l'Europe n'en a aucun.
★ ★ ★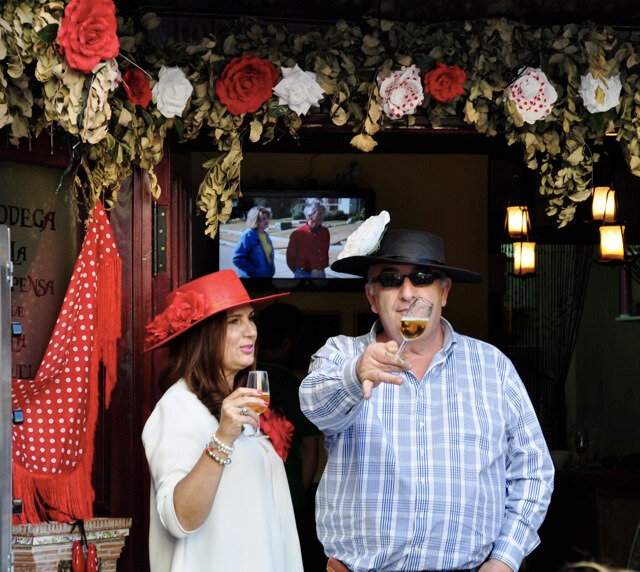 De Fest Krosis, Almuñécar, Espania
★ ★ ★
Les nationalistes prônent un retour aux valeurs nationales: ils exaltent l'histoire nationale, en feignant d'oublier qu'elle a été une successions de guerres et de bains de sang qui nous ont conduit à Verdun et à Auschwitz (un bon exemple est Jeanne d'Arc dont le Front National en France a fait sa figure historique favorite).
Bien qu'il leur arrive de défendre la langue, les nationalistes ne sont pas des foudres de culture; « Quand j'entends le mot culture, je sors mon révolver » dit un personnage d'une pièce de l'auteur nazi Hanns Johst, phrase attribuée à tort à Goebbels.

Mais il existe, à mon avis, une frustration plus profonde qui pousse les Européens dans les bras des nationalistes. Dans un monde globalisé où l'on peut acheter des produits venant de partout (essentiellement de Chine, mais on n'en connait jamais la provenance), où l'on peut manger hamburgers, pizzas, sushis, kebabs … où l'on entend, dans le train de Paris à 6h du soir, toutes sortes de langues: turc, russe, espagnol, portugais, arabe, chinois et autres langues asiatiques ou africaines (2) que l'on ne comprend pas… il peut arriver que l'on se sente privé de ses repères, que l'on éprouve une perte d'identité: on ne sait plus où l'on est, on ne sait plus qui l'on est, si bien que l'on se tourne vers les groupes identitaires; comme le dit Hubert Védrine (voir ci-dessous) « les populations éprouvent de plus en plus le besoin de se raccrocher à leur identité culturelle ou religieuse ».

Les nationalistes proposent des valeurs simples, traditonnelles, rassurantes, du 19e siècle, celles qu'on a apprises à l'école, et c'est là que tout peut basculer. L'Europe ne propose aucune valeur en dehors de la concurrence, du commerce, de l'austérité et de l'argent (que nous n'avons pas).

Il est très facile aujourd'hui de rejeter l'Europe pour de multiples raisons; il est beaucoup plus difficile de la rendre attrayante à nouveau.
Avant tout, il faudrait redonner un contenu à cette coquille vide.

2) Un vrai plaisir pour l'amoureux des langues que je suis.
★ ★ ★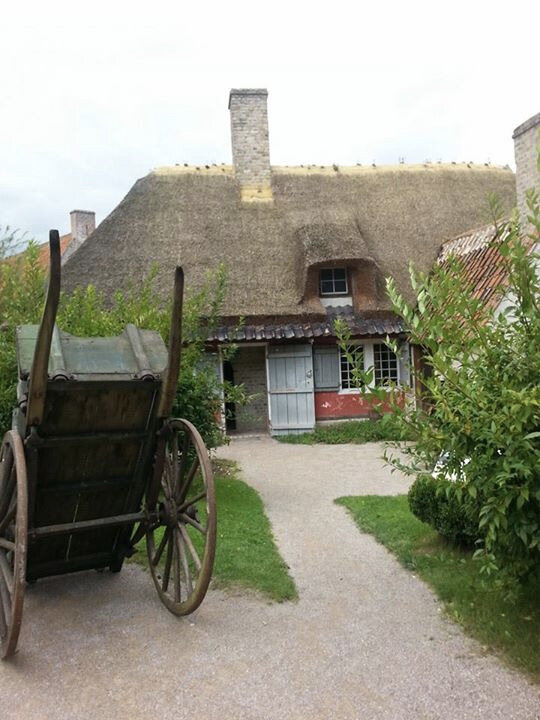 ★ ★ ★
La guerre des valeurs
★ ★ ★

Les nationalistes mettent en avant et brandissent leurs valeurs comme des drapeaux, et ils attirent beaucoup de monde. C'est ce que font également les extrémistes islamiques (bien qu'ils ne représentent qu'un pour cent de tous les musulmans, selon Hubert Védrine, diplomate français et ancien ministre des Affaires Etrangères de François Mitterrand). L' Europe ne met pas en avant ses valeurs: elle ne parle que d'argent. Nous sommes malheureusement dirigés par des financiers et des comptables dont les seules valeurs sont les valeurs boursières.

Quelles sont donc ces valeurs, nos valeurs européennes communes ?

Tout d'abord, il y a la paix.
Après 2500 ans d'histoire, nous avons enfin décidé et réussi à faire la paix entre nous. Peut être que Verdun (700 000 morts) et Auschwitz (plus de 1 500 000 morts) nous ont fait prendre conscience que l'Europe ne pouvait plus continuer comme cela: pendant les deux guerres mondiales, elle a été presque totalement détruite (en premier lieu, l'Allemagne).
Mais les Européens d'aujourd'hui ne s'en rendent pas compte: ils ont toujours vécu en paix.

Les valeurs européennes sont ensuite la démocratie, liberté, égalité, fraternité (selon la devise de la République Française), ce qui nous semble si évident, dans notre vie quotidienne, que nous avons tendance à l'oublier. La liberté politique, liberté de pensée et d'expression, liberté de critiquer le gouvernement, une liberté que beaucoup de peuples ne connaissent pas, et qui est menacée en Europe même. Bien sûr, on pourra nous rétorquer que cette liberté est une illusion et que le citoyen lambda ne peut pas venir s'exprimer ni à la télévision, ni dans les journaux où l'on voit et on lit toujours les mêmes journalistes et politiciens.

★ ★ ★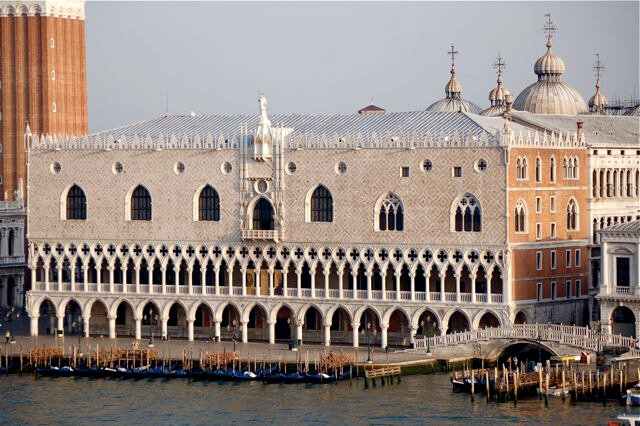 Duki Palàz, Veneza, Italia

★ ★ ★
L'égalité n'existe pas dans nos sociétés capitalistes où une infime minorité s'enrichit, alors que l'immense majorité s'appauvrit. Pourtant, on ressent partout le besoin de davantage de justice sociale. Comment la fraternité pourrait-elle naître de telles inégalités ? Cependant, de nombreux citoyens veulent que l'Europe soit plus solidaire: solidarité entre Européens, mais aussi solidarité envers tous ces réfugiés qui viennent chez nous, chassés de leur pays par la guerre et par la faim. Si, au lieu d'une Europe de la concurrence, nous avions une Europe de la coopération et de la solidarité, tout serait différent.
Essentiels sont également les droits humains, dont la déclaration universelle a été adoptée en 1948. Pour certains, l'Europe, c'est la Chrétienté: on ne peut nier le rôle (positif ou négatif) que le christianisme a joué dans l'histoire européenne, mais on ne peut pas non plus limiter les Européens aux chrétiens, car beaucoup d'entre eux ont une autre religion: judaïsme, islam, bouddhisme… etc. ou pas de religion du tout. Si, pour certains, l'Europe est bâtie sur l'héritage judéo-chrétien, pour d'autres, elle l'est sur l'héritage gréco-romain: sans les Grecs et les Romains, nous n'aurions ni démocratie, ni philosophie, ni histoire, ni théâtre, ni mathématiques, ni droit… etc. L'Europe, c'est ausi l'humanisme, c'est à dire placer l'être humain au centre de notre vision du monde.

A suivre…
★ ★ ★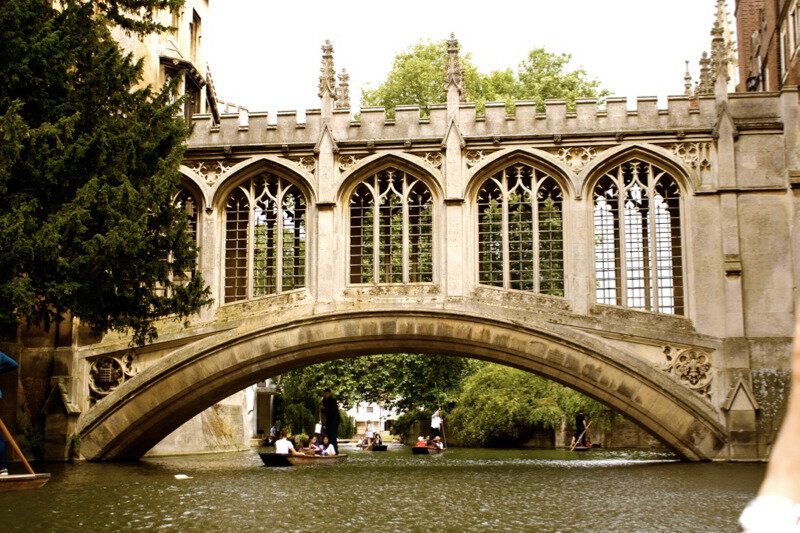 Cambridge, Gren Britia
★ ★ ★
An empty shell

★ ★ ★

Europe is an empty shell.
Why am I saying this ?
It all started in the 50's when we created the « Common Market », which later became the « Single Market », and we haven't gone much further: Europa is little more than a market. I'm not saying that Europeans did not benefit from the Common Market and the Single Market, but all this belongs to the past. We now live in a globalized world, i-e the whole world has become a single market and Europe no longer gains specific benefits from this .
But the worst thing is - when you believe markets will solve every human problem - that you reduce human beings to one (or two) of their dimensions: consumer-producer (that is when they are not out of work).

Umair Haque is a famous American thinker and business writer, in an article entitled « The American Dream is Over. This is the Age of the European Dream », he writes:
« In most of Europe… people now enjoy the highest living standards in human history, ever, period. Even Italians … maligned as the caricatures of misgovernance … live half a decade longer than Americans. Europeans live longer, better, richer, saner, healthier, fuller lives … than Americans, than the rest of the world… »

Why ?
« America chose a social contract based on extreme capitalism. It came to be called neoliberalism. The central belief was that markets are the one single solution for every kind of social issue, challenge, or problem… Yet in many cases, markets simply cannot work at all — for example, when people's lives are at stake, …or when there's no reason for capitalists to seek a profit to begin with… markets are not Holy Grails. They are just another kind of tool, and one that is not suited to all a society's tasks…
★ ★ ★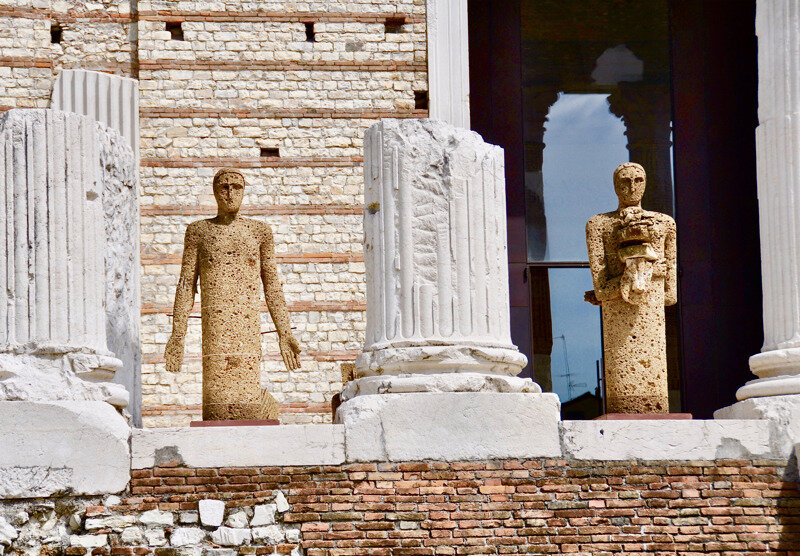 De Roman forum in Brecia, Italia
★ ★ ★
What did Europe do differently? … Though European countries are very different culturally and even socially, they converged on something like very much the same social contract. Great public institutions — think of the BBC, the NHS, or France's pension system — would provide the basics of life. Healthcare, media, retirement, finance, transport, and so on. These public goods allowed Europeans not to have spend through the nose for decent lives — and so they built savings. Having saved, they could then go on investing in these institutions — further elevating and expanding their qualities of life. Whether Germany, Spain, France, Holland, Scandinavia — the details differ, but the features of the social contract are more or less the same…

Think healthcare. Having a baby costs $30K in the US — but in Europe, it's free. And, strikingly, its capitalism works better, too… »

https://eand.co/the-american-dream-is-over-this-is-the-age-of-the-european-dream-71c668bef945
Unfortnately, the essential feature of the European dream, according to Umair Haque, that is the public sector, is gradually disappearing, the public services such as health care, education, transport, media, energy and water… etc. are dismantled one after the other, sacrificed on the altar of Holy Competition, and given over to the markets. « Competition is good for you » is a widespread myth today: you only have to see what happened when Telecoms were privatized: a lot of firms now offer us the most fantastic packages and people absolutely want to buy the latest mobile phone which can do almost everything (even phone), while the firms make fortunes at our expense. And we can see people walking in the streets like zombies connected to their cellphones, unaware of what is going on around them. This is called the 'Communication Society' although people have never communicated so little: they don't even talk to each other.

All that makes Europeans extremely frustrated because they are attached to their public services which they often gained after long bitter struggles in the past. For them Europe has become synonymous with this frustration because it wants to enforce these policies, all the more so as, at the same time, it imposes austerity policies due to the Maastricht criteria, which none of our competitors throughout the world observe.

You may say that Europe is not only a market, but a set of institutions in Brussels and Strasburg. True, but these institutions are particularly undemocratic - as the Selmayr case shows today - and are not considered by Europeans as « OUR institutions », but as an exterior force imposing unwanted directives from the outside. There is nothing in the present European Union that European citizens can adhere to: it is felt as being empty, alien, hostile.

★ ★ ★
De Toripont in London, Gren Britia
★ ★ ★
This is one of the reasons why Europeans turn to nationalists.
There are, in my opinion, 3 essential criteria to define a nation: a common history, a common culture, a common language. Catalonia has the three; Europe has none.

Nationalists advocate a return to national values. They extol national history, pretending to forget that it is full of wars and bloodbaths that led us to Verdun and Auschwitz (a good example of this is Joan of Ark, whom the French Front National made their favourite historical figure).
Yet, although they sometimes defend the language, nationalists are not particularly keen on culture ("When I hear the word culture, I reach for my gun" said a character in a play by the Nazi writer Hanns Johst, and not Goebbels, as many people believe).
But there is, in my opinion, a deeper frustration which makes Europeans turn to nationalists. In a globalized world where you can buy products from everywhere (essentially from China, but most of the time you never know where they come from), where you can eat burgers, pizzas, sushi, kebabs…, where you can hear in the 6 p.m train to Paris all sorts of languages: Turkish, Russian, Spanish, Portuguese, Arabic, Chinese and other Asian and African languages (1) that you don't understand, certain people have the feeling that they have lost their identity: they no longer know where they are; they no longer know who they are, so they turn to identity movements. As Hubert Védrine says (see below): « the populations feel more and more the need to cling to their cultural or religious identities ».

Nationalists offer them simple, traditional, reassuring 19th century values, those which they learned at school. Psychologically speaking, it is always very reassuring to go back to old patterns. Europe offers no values, apart from competition and trade, austerity and money (which people don't have).

It is very easy to reject Europe today for numerous reasons; it is much more difficult to make Europe attractive again.
Fist of all we should give this empty shell a content.
(1) A real pleasure when you are a language lover like me
★ ★ ★

The war on values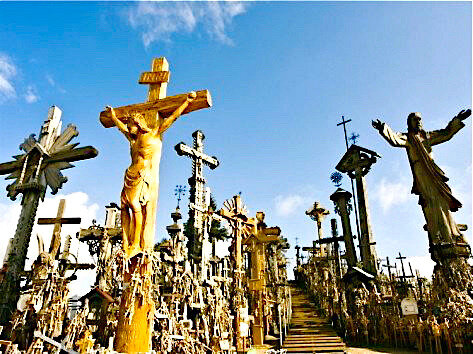 De Koln Krosis, Lituvia
★ ★ ★
Nationalists put forward their values and wave them like flags, and thus, they attract a lot of people. So do Islamic extremists (although they represent only 1% of all Muslims, according to Hubert Védrine, a French diplomat and Foreign Minister under F. Mitterrand). Europe does not put forward its values: it's only concerned with money. Unfortunately, we are governed by financiers and accountants whose only values are stock market values.

What are our common European values ?

First of all there is peace.
After 2500 years of history, full of innumerable wars between Europeans, we have at last decided and succeeded in making peace with each other. Perhaps Verdun (700 000 dead) and Auschwitz (over 1 500 000 dead), made us aware that Europe could no longer go one like this: in the two World Wars, Europe was almost totally destroyed (especially Germany).
Yet Europeans today do not seem to be aware of this: they have always lived in peace

Then the European values are democracy, liberty, equality, fraternity (as the motto of the French Republic goes), which seem so obvious in our daily life that we tend to forget them. Political freedom, freedom of thought, freedom of speech, freedom to criticize the government, a freedom that many peoples in the world do not have, and which is threatened even in Europe itself. Of course, you may say that this freedom is an illusion since the ordinary citizen cannot express himself on the TV, or in the newspapers, where we always see and read the same journalists and politicians.

Equality does not exist in a capitalistic society where a tiny minority of wealthy people get richer and richer whereas an immense minority get poorer and poorer. In this context, speaking of brotherhood is meaningless. However many citizens feel the need for more social justice; they wish there were more solidarity in Europe: solidarity between Europeans and solidarity with all those refugees who come to us because they were driven out of their countries by war or hunger. If, instead of the Europe of competition, we had a Europe of cooperation and solidarity, eveything would be different.

An essential value is also the respect of Human Rights whose Universal Declaration was adopted in 1948. For some people, Europe is Christianity; one cannot deny the essential (positive or negative) part played by Christianity in European history, but you cannot limit Europeans to Christians either: many of them have another religion: Judaism, Islam, Buddhism… etc., or no religion at all. If, for certain people Europe was built on the Judeo-Christian heritage, for others it was built on the Greco-Roman heritage: without the Greeks and the Romans, we would have neither democracy, nor philosophy, nor history, nor drama, nor mathematics, nor law…etc. Europe is humanism, that is putting man in the centre of our worldview.

Je ve proìto … à suivre … to be continued … continuará … Fortsetzung folgt … continua … συνεχίζεται … продолжение следует …